SIT UP BENCHES/HYPEREXTENSION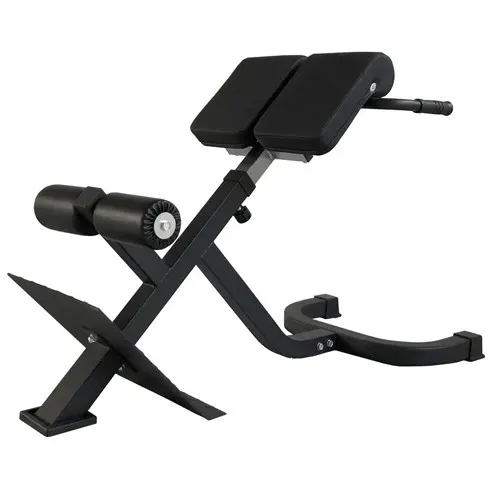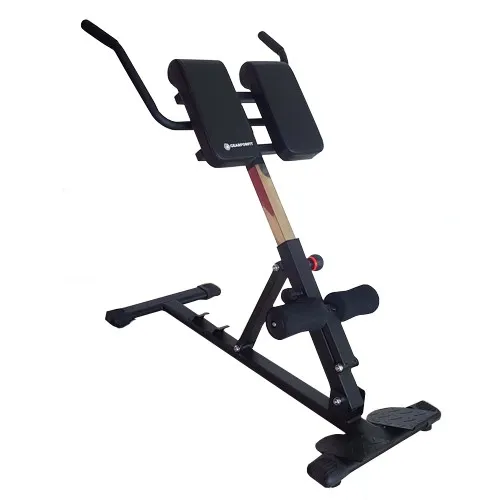 SIT UP BENCHES/HYPEREXTENSION
Choosing Your Fitness Ally: Sit-Up Benches and Hyperextension Machines
Sit-up benches and hyperextension machines, often referred to as back hyperextension machines, are valuable pieces of fitness equipment designed to help you strengthen your core and back muscles. These versatile machines are ideal for both commercial and home use. In this comprehensive guide, we will delve into what sit-up benches and hyperextension machines are, the various types available, and how to choose the right one for your fitness goals.
Understanding Hyperextension Benches and Machines
Unlock the world of hyperextension benches and machines, designed to strengthen your lower back, glutes, and core. Explore their versatility and benefits in this comprehensive guide.
Hyperextension Bench: A hyperextension bench is a specialized fitness device designed to target your lower back muscles and the muscles that run along your spine. It's a versatile piece of equipment that enables you to perform hyperextension exercises to strengthen your lower back, glutes, and hamstrings.
Hyperextension Machine: A hyperextension machine, sometimes called a back hyperextension machine, offers a more comprehensive approach to working out your lower back, glutes, and hamstrings. It typically includes additional features like adjustable settings and padded supports for comfort.
Back Hyperextension Machine: This is a term often used interchangeably with hyperextension machines. It focuses on strengthening the lower back and core muscles, making it an excellent choice for individuals looking to improve posture and reduce the risk of lower back pain.
Hyper Extension Bench: Similar to a hyperextension bench, this piece of equipment provides a platform for hyperextension exercises. It's a space-efficient option for those looking to target their lower back and core.
Reverse Hyper Bench: A reverse hyper bench is a specialized machine designed to target the lower back and glutes while minimizing stress on the spine. It's particularly popular among powerlifters and athletes for its ability to strengthen these muscle groups without causing discomfort.
45 Degree Hyperextension Bench: This type of bench offers a fixed angle of 45 degrees, optimizing the hyperextension exercise for targeting the lower back and core muscles.
How to Choose the Right Sit-Up Bench or Hyperextension Machine
Selecting the perfect sit-up bench or hyperextension machine is a crucial step toward achieving your fitness goals. Discover the key factors to consider in making the right choice for your workout needs.
Fitness Goals: Consider your fitness objectives. Are you primarily interested in strengthening your lower back, glutes, and hamstrings, or do you want a versatile machine for core workouts as well? Your goals will help determine the type of equipment that suits you best.
Space: Evaluate the available space in your home gym or workout area. Some hyperextension machines are larger and may require more room than a hyperextension bench.
Adjustability: If you prefer a machine with adjustable settings to tailor your workouts, opt for a hyperextension machine with various settings for incline and decline angles.
Comfort: Look for padded supports and ergonomic designs that enhance your comfort during workouts.
Durability: Invest in a machine or bench made from high-quality materials that can withstand regular use.
Budget: Consider your budget. Hyperextension benches are generally more budget-friendly, while hyperextension machines with advanced features may have a higher price tag.
Sit-up benches and hyperextension machines are valuable tools for strengthening your core and back muscles. Whether you're recovering from an injury, aiming to improve your athletic performance, or simply looking to enhance your overall fitness, these machines can play a crucial role in your workout routine. By understanding the different types available and considering your specific fitness goals, space, and budget, you can choose the ideal sit-up bench or hyperextension machine to meet your needs.