ROWERS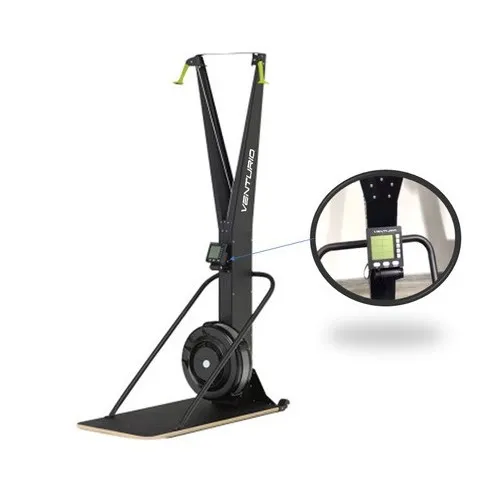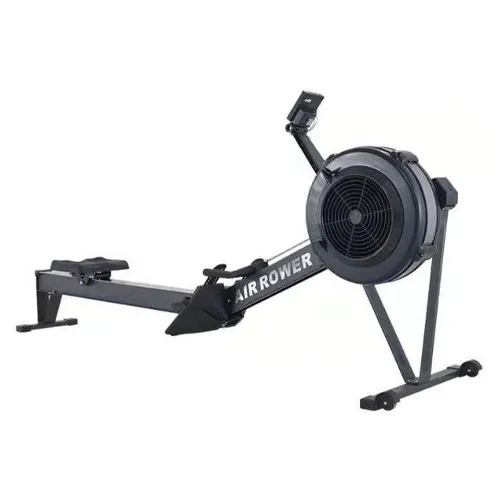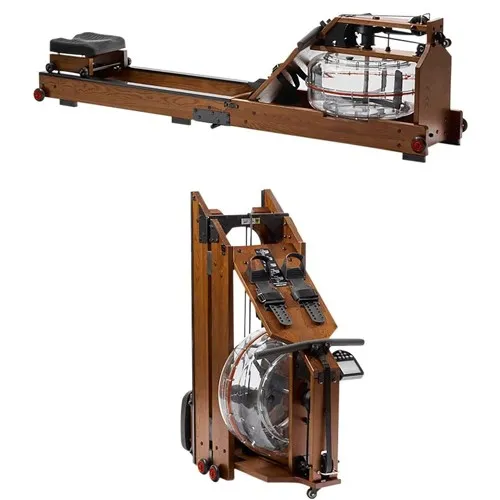 ROWERS
Rowing Machines: Your Path to Full-Body Fitness and Beyond
Rowing machines, renowned for their ability to deliver full-body workouts, have become an essential fixture in both commercial fitness centers and home gyms. Offering exceptional cardiovascular and muscular benefits, rowers provide a versatile and effective option for fitness enthusiasts of all levels. In this comprehensive guide, we dive into the realm of rowing machines, exploring their unique attributes, advantages, and providing insights into how to choose the perfect rower to align with your fitness journey.

Unveiling the Essence of Rowing Machines
Rowing machines, also referred to as rowers, emulate the motion of rowing a boat. This all-encompassing exercise engages multiple muscle groups, providing an efficient cardiovascular workout while also targeting muscles across the legs, core, arms, and back.
The Merits of Rowing Machines are:
Full-Body Engagement. Rowing stimulates major muscle groups, delivering a comprehensive workout that simultaneously burns calories and builds strength.
Gentle on Joints. With a low impact on joints, rowing is an excellent choice for individuals of various fitness levels and those with joint sensitivity.
Enhanced Stamina. Consistent rowing sessions boost cardiovascular endurance and lung capacity, contributing to overall fitness improvement.
Effective Calorie Burn. Rowing ranks among the top-calorie burning exercises, making it an ideal addition to weight management routines.

Rowers: A Spectrum of Choices
Water Rowing Machines: These rowers replicate the sensation of rowing on water, utilizing a water tank for resistance. They offer a smooth and lifelike rowing experience.
Air Rowing Machines: Generating resistance through a flywheel, air rowers provide dynamic resistance that adapts to the user's effort, ensuring a challenging workout.
Wooden Rowing Machines: Combining functionality with aesthetics, wooden rowers offer a stylish design while delivering effective workouts.

Selecting Your Ideal Rower
One of the most important factors when choosing a rowing machine is the type of resistance. It will affect how quiet, smooth and joint-friendly the machine is. The most popular types of resistance are: bungee rope, air resistance, magnetic resistance, water/fluid resistance and hybrid resistance (air + magnetic).
Type of Resistance: Choose a resistance mechanism that aligns with your fitness objectives and preferences. Water rowers offer fluidity, while air rowers provide variable resistance.
Space and Dimensions: Consider the available room in your workout area. Opt for a rower that fits comfortably without compromising your workout space.
User-Friendly Features: Prioritize rowers with user-friendly displays, adjustable resistance levels, and ergonomic seating for a seamless experience.
Durability and Build: Select rowers crafted from robust materials capable of enduring consistent usage over time.
Noise Consideration: If noise levels are a concern, opt for a rower with minimal operating noise, particularly if you're using it in a shared living environment.
Embarking on Your Rower Journey
At GearForFit, we offer an exclusive selection of premium rowing machines designed to cater to your fitness aspirations. Whether you're aiming to boost endurance, build strength, or accomplish weight loss objectives, our diverse range of rowers caters to a variety of needs and preferences.

Final Thoughts
Rowing machines stand as an exceptional fitness tool, providing a comprehensive workout that benefits both the body and cardiovascular health. With a variety of options including water rowing machines, air rowers, and wooden rowing machines, you can personalize your rowing experience to align with your fitness goals. By considering factors such as resistance type, size, and user-friendly features, you can confidently select a rower that elevates your fitness journey. Explore GearForFit's range of rowing machines and embrace the transformative power of rowing for your overall well-being.